Many people believe estate planning is only for the elderly and the rich. In reality, if you have any amount of money or property, you have an estate that needs protecting. And if you have family members that depend on you, it's never too early to start planning your estate. At The Law Offices of DuPont and Blumenstiel, we're here to help you make the right decisions to protect your assets and your family.
Our estate planning services in Dublin, OH are designed to offer you the peace of mind you deserve, no matter your age or the state of your health. Don't wait for a traumatic event to happen to push you into constructing a plan. Contact The Law Offices of DuPont and Blumenstiel to have an expert analyze your unique situation and help you protect your legacy.
3 SIGNS YOU NEED AN ESTATE PLAN
You have people that depend on you for financial support

You're concerned about what will happen to your money and property when you pass away

You're anxious about taxes and/or creditors taking a chunk out of your estate, leaving you with nothing to give your family when you pass away
PROTECT YOUR FAMILY AND YOUR ASSETS
WHAT IS ESTATE PLANNING?
Estate planning is the process of taking control over what happens to your assets when you pass away. Your probate estate includes any money or property you own. For example, your car, house, bank accounts, and household items are all part of your probate estate. However, your broader estate needs planned for as well. This includes your retirement plans, life insurance, and certain investments.
A sound estate plan includes documents that help prevent you and your family from being exposed to unnecessary taxes, unnecessary administrative expenses, delay, and uncertainty.
An estate plan often consists of five documents:
Last will and testament. For many people, the will is the central document of their estate plan. In it, you provide instructions on how to distribute your probate assets (your house, car, furniture, etc.) when you pass away. If you have minor children, you will name a guardian for them in your will, along with instructions for their care. Without a will, the default laws of the state you live in will determine how your assets are distributed when you pass away. These laws may, or may not, align with your wishes, which is why it is important to make them clear in a will.

Trust Agreement. Many families choose to implement trusts as part of their estate plan to avoid the lengthy, costly, and public probate process (the legal action required to distribute your estate).One type of trust commonly used for this purpose is a revocable living trust. You create it during your lifetime and can alter it in any way at any time before you die. It allows you to keep control of the management and distribution of your assets while you are still living.There are many different types of trusts that can be customized to fit your estate planning goals. For example, a trust can be used to protect your children's inheritance from divorce, provide for your special needs child, leave a legacy for your grandchildren, or donate to charity when you pass away.The trust attorneys at The Law Offices of DuPont & Blumenstiel will discuss your options with you and help you determine which trust best fits your needs and goals.

Advance Directives and Living Will. These documents let you identify what measures (if any) you would like taken to save your life should you be unable to communicate them yourself. For example, some people decide to have a DNR (Do Not Resuscitate) order drafted for them. Having a living will spares your loved ones from having to make difficult, end-of-life decisions for you and helps you maintain control over your care.

Power of Attorney for Healthcare (also known as a Medical Power of Attorney). In this document, you will give someone the legal authority to make medical decisions on your behalf if you are unable to communicate. This person will be your advocate for proper medical care. If you become unconscious, your medical power of attorney can consent to your treatment. Without a medical power of attorney, your wishes about your healthcare may not be heard or honored.

Financial Power of Attorney. If you become incapacitated and are unable to manage your financial affairs, someone else will need to have the power to make sure your bills get paid. This person is called your financial power of attorney. Through this document, you give them legal access to your financial accounts. If you don't have a financial power of attorney, a court proceeding called a guardianship would be necessary to appoint a representative for you.
CAN'T I CREATE AN ESTATE PLAN MYSELF?
Many people attempt to draft these documents themselves. While some simple estate plans can be done this way, you risk using incorrect legal terminology. This can leave your true wishes and desires unclear and can have a disastrous effect on your estate. An unclear estate plan can lead to family disputes, and ultimately a potential will contest action. This legal process can quickly eat away at your estate, leaving little money for your heirs.
It's important to have a professional draft and review your estate planning documents to make sure that your wishes are clear.
OUR PROCESS
When you work with us, you'll be introduced to your estate planning concierge, a dedicated estate planning professional who is there to make the process go smoothy and promptly. Our team will meet with you, often by conference call or by zoom, to discuss your finances, your goals, and your concerns. A representative from our team can help you plan for the future; however uncertain it may be. Most estate planning engagements will qualify for our proprietary process and 2-2-2 guarantee. We pride ourselves on providing excellent customer service and are eager to do whatever it takes to earn your trust.
"From initially contacting the office they were very responsive and thorough with explaining what was needed. The professionalism of every person we were connected with was amazing. Everyone made us feel very comfortable with asking questions on anything we weren't clear on. Thank you for helping us with this uncomfortable process while helping to prepare ourselves and our family with better protection for all of us in the future. Highly recommend!" -Tami Roth
Our Estate Planning and Elder Law attorneys help clients implement plans ranging from very simple to complex. We can prepare, and update, many types of documents for you, including:
Living Wills and Powers of Attorney for Healthcare

Financial Powers of Attorney
Our estate lawyers can also provide legal advice to clients regarding:
Asset protection planning

Elder law planning

Family Limited Liability Companies

Maximizing long-term care insurance

Life insurance needs

Planning for funeral costs
In most instances the fees for these services are charged on a flat fee and not hourly basis.
We wrote the book on estate planning!
OUR 2-2-2 GUARANTEE
At DuPont and Blumenstiel, we know your time is important. We have refined our Integrated Estate Planning process over the years to provide a smooth and efficient experience. Much of the process is even done over the phone!
You will find that our estate planning process is quick, efficient, and professional with most engagements being completed in approximately 2 weeks. It just takes two appointments, taking two hours or less of your time, to gain peace of mind knowing your affairs are taken care of.
Call us today at 614.389.9711 for more information about our estate planning services or to schedule a consultation.

GREGORY S. DUPONT, JD, CFP®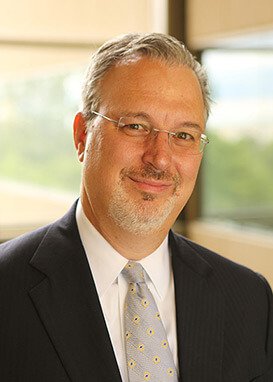 Estate planning lawyer Gregory Dupont has over 30 years of experience helping clients protect their assets through custom solutions. His dedication to clients, and legal expertise, allow him to help countless individuals find peace of mind knowing their assets are secure. With his skilled legal counsel, he can help you draft wills and trusts while minimizing your tax burden along the way.
He has been named one of Ohio's Top 100 lawyers, an invitation-only designation given by The National Advocates. He was recently named an Ohio Super Lawyer by Super Lawyers and is listed as a Top Lawyer in Ohio by AVVO. Greg has been featured on WTVN radio, and WCMH television.