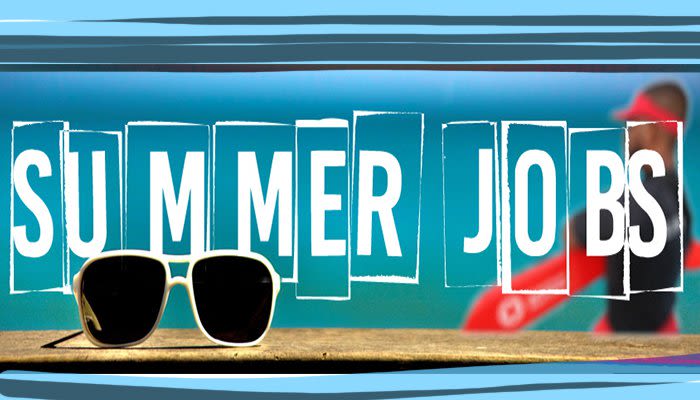 SUMMER JOB TAX TIPS
---
It's almost July 4th and for teens and young adults taking summer jobs, it's time to gain experience, earn some cash and learn a bit about adulthood. And one of the best grown-up subjects to start with? Taxes.
Whether you're new to summer work or been at it for years, here are eight tax tips you need to know from the Internal Revenue Service.
Don't be surprised when your employer withholds taxes from your paychecks. That's how you pay your taxes when you're an employee.
Your pay includes your regular pay, bonuses, commissions and vacation allowances. It also includes reimbursements and other expense allowances paid under a non-accountable plan.
If you're self-employed, you may need to pay estimated taxes directly to the IRS on certain dates during the year.
As a new employee, you need to fill out an IRS Form W-4, an Employee's Withholding Allowance Certificate. Your employer uses it to figure out how much federal income tax to withhold from your pay.
The IRS Withholding Calculator can help you fill out the form. Having your most recent pay stubs or most recent income tax return is handy when using the calculator.
All tip income is taxable. If you get tips, keep a daily log so you can report them.
You must include in gross income all tips you receive directly, charged tips your employer pays you and your share of the money you receive under a tip-splitting or tip-pooling arrangement.
You must report $20 or more in cash tips in any one month to your employer. You must also report all of your yearly tips on your tax return.
IRS Publication 531 covers this topic more.
The money you earn doing work for others is taxable. Some work may count as self-employment, such as babysitting and lawn mowing. As a self-employed individual, generally you're required to file an annual tax return and pay estimated tax quarterly.
Keep good records of expenses related to your work, such as office supplies or automotive costs related exclusively to the job. You may be able to deduct those expenses from your income on your tax return, lowering your taxes.
If you're in military ROTC, your active duty pay, such as pay you get for summer camp, is taxable. A subsistence allowance you get in advanced training isn't taxable.

If you're a newspaper carrier or distributor, special self-employment rules might apply if you meet certain conditions. If you don't meet those conditions and are younger than 18, you are usually exempt from Social Security and Medicare taxes.

You may not earn enough from your summer job to owe income tax (or need to file a tax return) but your employer usually must still withhold Social Security and Medicare taxes from your pay.
If self-employed, you may have to pay those taxes yourself. They count toward your coverage under the Social Security system.
You may not earn enough money from your summer job to be required to file a tax return – but you may still want to file. For example, if your employer withheld income tax from your pay you must file a return to get your taxes refunded.
You can prepare and e-file your tax return for free using IRS Free File.
Have more questions? The IRS has some great self-help tools. Or talk to a qualified tax preparer.