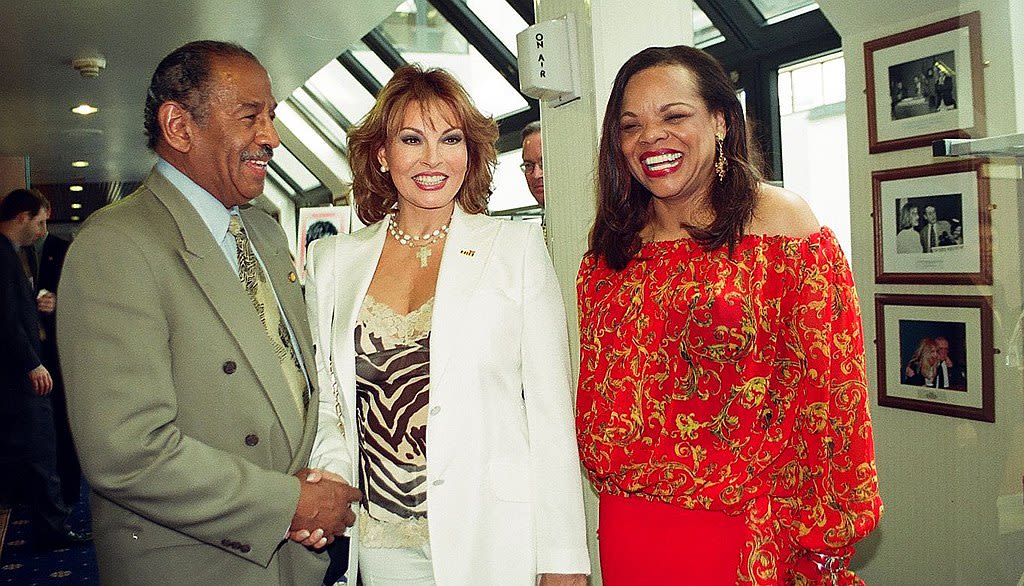 THE POSSIBLE FATE OF RAQUEL WELCH'S FORTUNE
May 9, 2023
Raquel Welch, the famous actress, passed away in February 2023 at the age of 82. She appeared in over 30 movies and 50 TV series, won a Golden Globe Award, and has a star on the Hollywood Walk of Fame. But, Welch was more than an actress. She was also a savvy entrepreneur with several successful business ventures including a fitness program and wig line.
Her reported net worth of $40 million will presumably go to her two adult children. But, there are few public details about her estate plan. Welch must have been a savvy estate planner. She possibly set up a trust for her loved ones to avoid the public probate process.
Raquel Welch's Life and Career
Raquel Welch was born Jo Raquel Tejada. Her Bolivian father and English mother had her in 1940. She married James Welch, her high school sweetheart, in 1959. The couple had two children together, Damon and Latanne "Tahnee".
Welch's Rise to Stardom
After her divorce in 1964, Welch moved to Los Angeles to pursue an acting career. A few minor parts led to her landing roles in the 1966 movies Fantastic Voyage and One Million Years B.C. Welch later won a Golden Globe for her role in 1974's The Three Musketeers. She is also credited with breaking the stereotype of the blonde bombshell that ruled 1950s Hollywood.
Welch's Businesses
The 1980s were more of a mixed bag for Welch. She was nominated for a Golden Globe for the 1987 TV drama Right to Die, but was fired from an adaptation of John Steinbeck's Cannery Row. She sued MGM for breach of contract and won $10.8 million in 1986. However, the lawsuit led to her being essentially blacklisted in Hollywood.
When it became harder for Welch to get big-screen work, she pivoted to business ventures. She created the Raquel Welch Total Beauty and Fitness Program, a series of health books and videos targeted at women. She also published a memoir and self-help guide called Beyond the Cleavage. Welch then served as a model and spokesperson for Foster Grant sunglasses and had signature lines of jewelry, skincare products, and wigs. Her line of wigs for HairUWear sold well and led to her becoming the company's creative director.
Welch's Final Years and Legacy
Welch never left acting completely. Alongside her entrepreneurialism, she continued to have roles that introduced her to a new generation. She played an exaggerated version of herself in her famous Seinfeld cameo and appeared in other popular 1990s sitcoms. Some of her last acting credits include the 2001 movie Legally Blonde and the 2017 TV show Date My Dad.
Welch spent her final years largely at home. She died on February 15, 2023. Her agent issued a statement to KTLA that "Raquel Welch, the legendary bombshell actress of film, television, and stage, passed away peacefully early this morning after a brief illness."
She is survived by her son Damon and daughter Tahnee, both of whom are in their sixties. Her net worth is estimated at $40 million.
Did Raquel Welch Have an Estate Plan?
The lack of reports about Welch's estate plan leaves fans to wonder what will become of her fortune. Yet this silence, together with details about her family, offers some clues.
Welch Likely Had a Trust to Preserve Privacy
Although fame took a toll on Welch's children, she worked to repair her relationship with them before she died. By the end of her life, they were on good terms. They made public appearances with their famous mother over the years, but according to Hollywood Life, Damon and Tahnee lead very private lives.
So, it makes sense why Welch would set up a trust for her children. Trusts avoid the public probate court process and allow families to have some privacy. A will, on the other hand, MUST go through probate and becomes public record.
There are several other reasons why Welch would have a trust. For example, a revocable trust would allow for tax savings. All Welch would have had to do is transfer her money and property into the trust during her lifetime, and name her children as beneficiaries. Among these trust assets could be her Beverly Hills mansion, worth an estimated $3.5 to $4.5 million.
Welch's Charitable Giving
Welch was charitably inclined, as shown by her donation of millions of dollars worth of wigs to the American Cancer Society. She had been a spokesperson for the organization since 1975. It's possible Welch wanted to continue her philanthropy even after death. If so, her estate plan could include a donation to the American Cancer Society and similar nonprofit groups.
Welch's Postmortem Publicity Rights
Welch lent her name to several product lines. While the Raquel Welch Total Beauty and Fitness Program is unlikely a big seller today, her wigs remain popular. This raises the question of what happens to her publicity rights and other intellectual property following her death.
The right of publicity is an intellectual property right that allows an individual to control the commercial exploitation of their name, image, or persona. Specifics vary from state to state. One of the ways it varies is in the ability of a surviving spouse or children to inherit publicity rights.
California, where Welch lived, allows heirs to inherit, and capitalize on, the publicity rights of their deceased loved one for 70 years after their death. In theory, Welch could have passed on her name, image, and likeness rights to her children in a trust or will. If she did, they would be able to file a lawsuit if her publicity rights are violated. Under California law, Welch's children may also be able to financially benefit from her name, voice, signature, photograph, or likeness.
Estate Planning Is Not Just for Celebrities
Many celebrities die without an estate plan, leading to lengthy and public court battles. But dying without an estate plan can have negative consequences for anybody. Around two-thirds of Americans don't even have a basic will, let alone a complete estate plan.
We may learn more about the fate of Raquel Welch's fortune in the following months. Regardless, her passing serves as a reminder that you don't need to be rich and famous to have an estate plan. Every adult should at least have a basic will, regardless of their status or net worth. Not having an estate plan means having no control over what happens to your assets in the case of disability or death.
To take control of your legacy, start planning today: call or contact our office at 614-389-9711 to schedule a consultation.