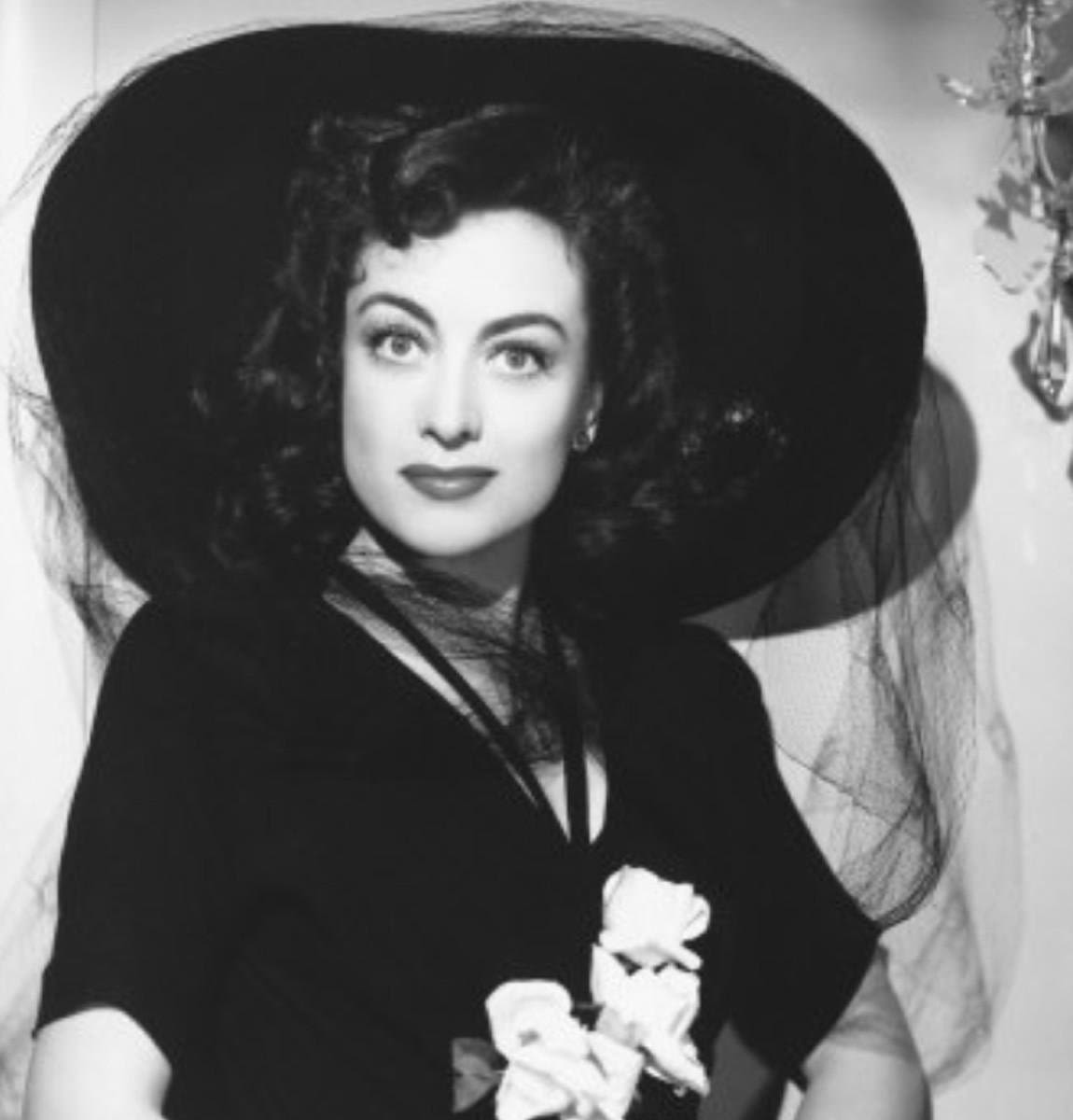 JOAN CRAWFORD: THE BEST OF EVERYTHING
July 28, 2021
Joan Crawford was Hollywood royalty. An icon from the golden age of Hollywood, she was perhaps most well known for her role opposite Bette Davis in the 1962 psychological horror-thriller "Whatever Happened to Baby Jane" and her intensely bitter rivalry with her co-star.
At the height of her fame, Crawford was one of the highest-paid women in the United States. She took a short break when script offers started to decline and after an absence of nearly two years from the screen, staged a comeback by starring in Mildred Pierce (1945). She won the Academy Award for Best Actress for the role.
Unable to have children, she adopted and raised, Christina, Christopher, and twin girls, Catherine (Cathy) and Cynthia (Cindy), in 1947. She was married four times. Her fourth marriage was to Pepsi-Cola president Alfred Steele in 1955. After his death in 1959, Crawford served on the board of Pepsi-Cola until 1973 when she was forcibly retired.
Joan Crawford died in May 1977 with an estate valued at around $2 million. Her last will and testament stated, "It is my intention to make no provision herein for my son Christopher or my daughter Christina for reasons which are well known to them."
She left $77,500 each to her two younger daughters, Cathy and Cynthia. She also bequeathed money to several other people and numerous charities. Cathy also inherited all of Joan's property including the Oscar for Mildred Pierce. In 1993, Cathy sold Joan's Academy Award at auction for $426,732.
Asserting inheritance rights in estate disputes pursuant to the NY estate law can be challenging as an adoptee but is not always impossible. Christina and Christopher contested the will arguing that due to Joan's heavy drinking she lacked the testamentary capacity and had been influenced by Cathy and her Husband to change the Will in their favor. The estate settled with Christopher and Christina each received $27,500.
Later on, Christina would describe a psychologically and physically abusive relationship with her combative adoptive mother Joan Crawford in her tell-all memoir, "Mommy Dearest". The book caused a sensation and stayed at the top of the New York Times bestseller list for 42 weeks.
Joan Crawford's peers have often disputed Christina's recollections. Siblings, Cathy and Cindy, claimed Christina lied, insisting their mother was a loving parent, who was firm but never abusive. Christopher and Cindy have both since died without the sibling feud ever being resolved.
Determining how to divide your assets, and communicating your choices in a manner that doesn't start a family war, is one of the most difficult aspects of estate planning. When you work with The Law Offices of DuPont and Blumenstiel, you'll get the help of dedicated estate planning attorneys who will meet with you to discuss your finances, your goals, and your concerns.
LEARN HOW TO CRAFT YOUR OWN ESTATE PLAN BY READING OUR CONSUMER'S GUIDE TO ESTATE PLANNING IN OHIO.