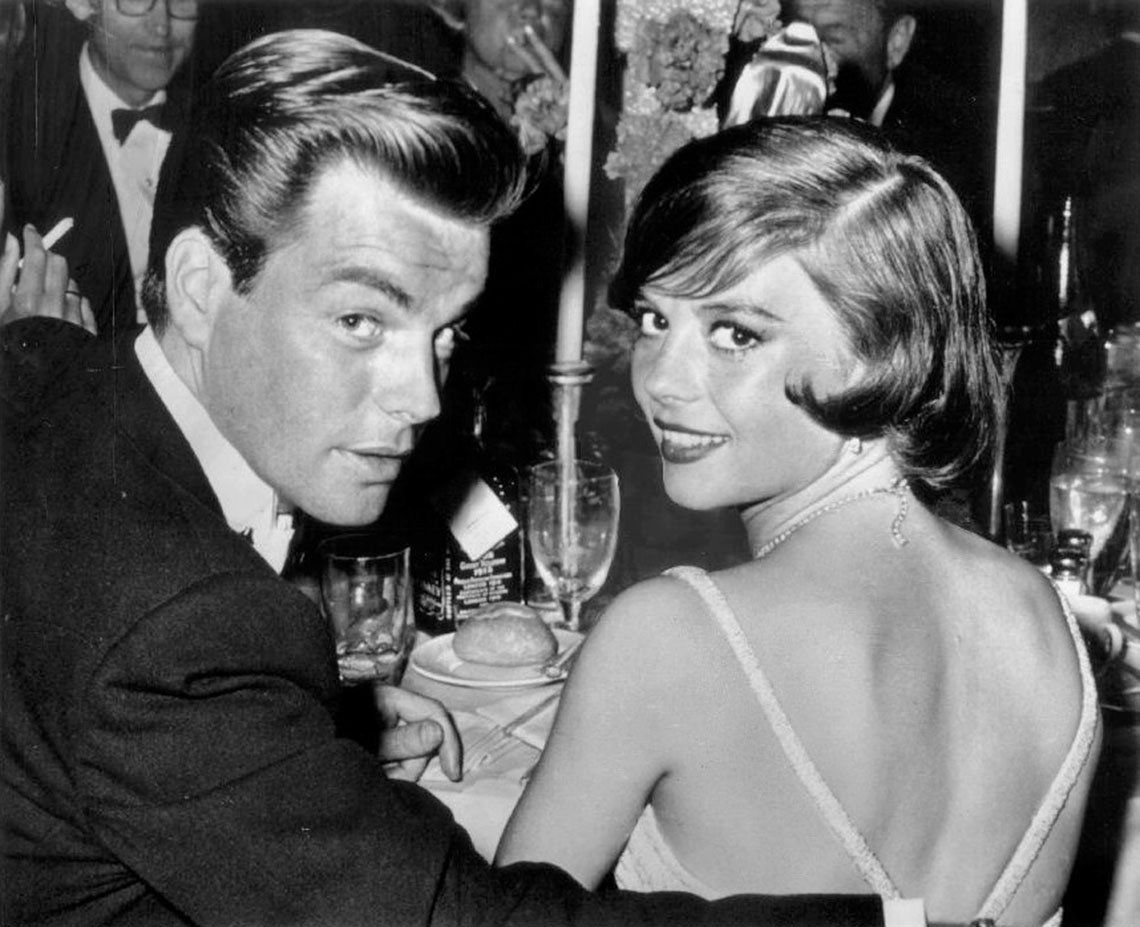 DID NATALIE WOOD'S KILLER INHERIT HER ESTATE?
---
It's a shame to say it but Natalie Wood seems to be remembered more for her death than for her accomplishments in life. The actress - best known for her starring roles in movies such as West Side Story, Rebel Without a Cause, and Splendor in the Grass—drowned on November 28th, 1981. She was just 43 years old.
However, the circumstances surrounding the fatality are barely any clearer today than they were when the news first broke. The star's death was deemed accidental at the time, but now, investigators aren't so sure.
Wood and husband, Robert Wagner, had been joined by Christopher Walken for one of their frequent boat trips to Catalina Island, off the coast of California that fateful Thanksgiving weekend. After enjoying a meal together with Captain Dennis Davern, that November 28th, Natalie was reported missing. She was discovered floating in the water in a flannel nightgown, socks, and a down jacket the next morning.
Decades later, the circumstances surrounding Woods's death are still being questioned and once again, Wagner has become a person of interest. New details about the case, witnesses coming forward to change their stories, including Davern, and a surge in true-crime interest have rekindled fascination in this unsolved Hollywood mystery.
The truth may never come to light, but decades after the fact, the biggest consequences left on the table revolve around the money she left behind. Wood's last will and testament named Wagner as executor and trustee of the funds she left her daughters as well as heir to half her estate. Wood had a net worth of about $2.5 million in 1981, the equivalent to approximately $7 million today.
When it comes to weighing the impact of Wood's death, and Wagner is deemed a suspect in a murder, then complications could bend known rules of inheritance. California law prohibits anyone who participates in a felonious murder to profit from the victim's estate. Wagner should have been locked out of Wood's assets if it's found that foul play took place on that night in 1981.
The slayer statute would override the will, and as the trusts were created when she died so arguments could be made that the beneficiary assignments would be thrown out too. Since the existence of those trusts depended on her death. No death, no trusts. No trusts, no beneficiary. Someone who killed her would forfeit their right to benefit from the trust.
With the investigation dormant for so long, there was technically no crime and therefore no lawsuit to file within the normal time limit. At this point, Woods' other heirs, her daughters, are adults who have already received their share of the estate. Whether they'd even want to force their dad to give up his half is an open question.
It has been decades since Natalie Woods had her will offered for probate. Needless to say, that's an unusually long time to claw back assets if the Los Angeles sheriff really does have compelling new evidence that Wagner was involved.
PROTECT YOURSELF FROM PROBATE LITIGATION BY CONSTRUCTING A SOUND ESTATE PLAN. DOWNLOAD OUR CONSUMER'S GUIDE TO ESTATE PLANNING IN OHIO TO FOUND OUT HOW.