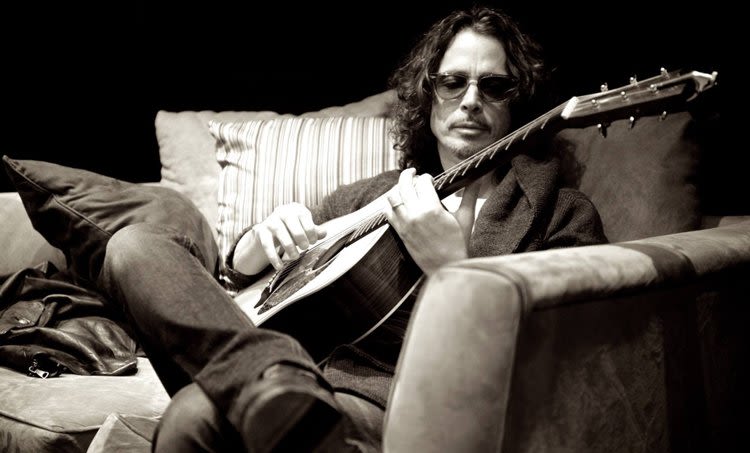 CHRIS CORNELL: SHOW ME HOW TO LIVE
---
Sometimes a will is not enough. You may have had the best intentions at heart while writing it, but situations can and do arise that result in, often lengthy, expensive, and sometimes multiple, estate disputes.
Chris Cornell is remembered as one of the key iconic figures of the grunge movement in the '90s. He was a prolific musician, songwriter, and vocalist of the rock groups Soundgarden and Audioslave, as well as having a successful solo career. Throughout his career, the three-time Grammy winner sold 14.8 million albums in the U.S. alone, as well as over 30 million records worldwide.
Cornell struggled with depression for most of his life. Tragically, he was found dead in a Detroit hotel room on May 18, 2017, after performing at a Soundgarden concert an hour earlier at the Fox Theatre. He was 52. His death was ruled a suicide by hanging. He had a daughter, Lillian Jean, with ex-wife Susan Silver, and a daughter and son, Toni and Chris, with wife Vicky Karayiannis. His estate was valued at $40 Million. Vicky Karayiannis was named the representative for the Cornell estate.
In Cornell's 2004 divorce from Susan, it was agreed that he would pay for their daughter, Lilly's, college expenses. The money was put in a trust to be distributed as needed. Lilly attended her first year of college and received $21,000 tuition from the trust, However, she allegedly dropped out during the first week of her second semester. Lilly stated that she took a break to take care of her mental health and emotional wellbeing. When Lilly went to file a claim with Mr. Cornell's estate in the probate cases, asking for the money to cover her continued education, Vicky objected to the claim. When the second-semester payment (another $21,000) was being made, Ms. Karayiannis put in a call to the college, only to find out that Lily was no longer an enrolled student. Ms. Karayiannis maintained that no more payments would be paid until Lilly had proof that she was back in school.
In a simultaneous legal bid, Susan Silver claimed that she was owed both child support and a percentage of Mr. Cornell's royalties. Vicky Karayiannis claims she has paid all of Chris's remaining child support even though she had no legal obligation to do so, as well as 80 percent of the required educational expenses for Lilly, including the semester when she failed to disclose that she had dropped out. These issues were settled outside of the courtroom.
It may have been more advantageous to have named a neutral trustee for Lilly's trust. Even when stepparents and stepchildren get along, a parent's death, and certainly the circumstances surrounding Cornell's death, can raise all sorts of negativity amongst family. It also may have been prevalent to add conditions, such as college attendance as a stipulation to receiving funds from the trust.
There have also been multiple legal actions between Cornell's Soundgarden bandmates and Ms. Karayiannis.
December 2019: The band was accused of withholding royalties from the Cornell family to force Vicky to turn over recordings made before Cornell's death.

February 2020: In response to this suit Soundgarden made their own filing claiming that the unreleased recordings were written and recorded as far as 2015 and rebuff Vicky's claim that it's purposely withholding money from her, stating that no one in the band was being paid at the moment.

February 2021: Vicky filed another lawsuit against Soundgarden, this time asking a judge to settle a dispute over how much her stake in the band, inherited from Cornell, was worth. This was in response to the band after they fielded an offer from an unnamed third party looking to purchase the band's recorded music catalog. An offer which the band said that they felt was mischaracterized by the Cornell estate, they also stated that all their efforts to buy out their interests have been unsolicited and rejected outright. The band also said that Soundgarden's social media accounts had been hijacked by the estate in a bid to mislead and confuse their fans for more than a year.
In June 2021 it was announced that Soundgarden had regained "temporary" control of their social media accounts. As this was one of the many points of contention in the ongoing disputes, it's hoped that this is a turning point and perhaps a new litigious relationship.
This is why it is so important for you to have an estate planning team that understands the importance of a properly executed estate plan. Your estate planning attorneys can advise you on the best language and clauses to include in your last will and testament or other estate planning documents to ensure that your wishes and goals are met.
The team at The Law Offices of DuPont and Blumenstiel are ready to help you to enact your vision. Call us at (614) 389-9711 or visit the website to schedule an appointment.