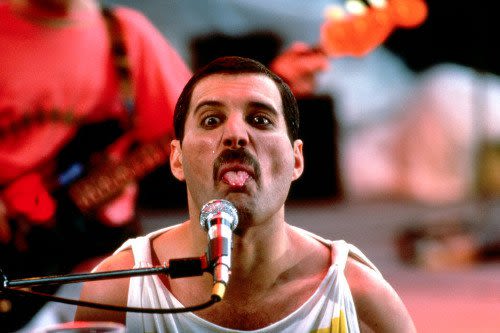 WHO WANTS TO LIVE FOREVER?
---
On November 21st, 1991, the world of music lost one of its greatest most iconic voices. Freddy Mercury passed away aged just 45. As the larger-than-life frontman of the legendary rock band, Queen, Freddie Mercury had millions of fans around the world.
At the time of his death, Freddie Mercury's net worth is estimated to have been about $30 million, which today would be worth approximately $50 to $60 million. His assets included property, his collection of art, and royalties. Since then, his state has grown to an estimated net worth of around $100 million.
Freddie had good legal advice and his Last Will and Testament was highly detailed. It also included a Testamentary Trust - which is a trust created from a last will and testament. This trust was created to hold royalties and income from any of his private limited companies, which held any of his American property and his royalty payments. Certain assets from Mercury's life were added to the trust to be sold or managed to provide income to his loved ones.
The beneficiaries of his trust were Mary Austin, his sister: Cash Cooke, and his parents: Jer Bulsara and Bomi Bulsara. He left the band a quarter share of the last four albums. He also provided handsomely for his beloved cats.
It was a surprise to many that Mary Austin, former lover, close friend, and life-long confidante inherited the majority of his estate. Freddie had often said that Mary should have been his wife, and had she been, would have inherited the estate anyway. His Mother agreed with this assessment. Mary has previously stated that Freddie's will and his leaving the bulk of his wealth to her has caused deep resentment, not least among his former bandmates.
Freddie Mercury's last will and testament is a matter of public record, giving us clear insight into his finances, his property, and how much money his heirs inherited. Contrary to his onstage outrageous and flamboyant persona, Freddie was a shy and private individual, so could he have kept all this information private?
The answer is yes. Freddie Mercury didn't have the luxury of time when he created his estate plan. He worked with some of the world's top attorneys but his health was deteriorating quickly and the will was signed just a month before his death. Had there been time, multiple trusts could have been created. His heirs would have been named as beneficiaries of those trusts and protected his and his beneficiary's privacy. It would also have protected his beneficiaries from each other. Thus, Mary Austin would have been protected from the ire and resentment of the other members of Queen, and it would have avoided any interfamily resentment had there been any.
However, by the time Freddie recognized his own mortality, it was too late to arrange for privacy in the passing of his assets to his family and friends.
How Can You Avoid a Similar Situation? It's never too early to start planning your estate. There are a few initiatives you can take now to begin the process. While larger estates may have different concerns than smaller ones, the key is to recognize that planning is the issue, not size! Contact DuPont and Blumenstiel, Estate Planning, Columbus, Ohio, at (614) 389-9711 to learn about these initiatives today.