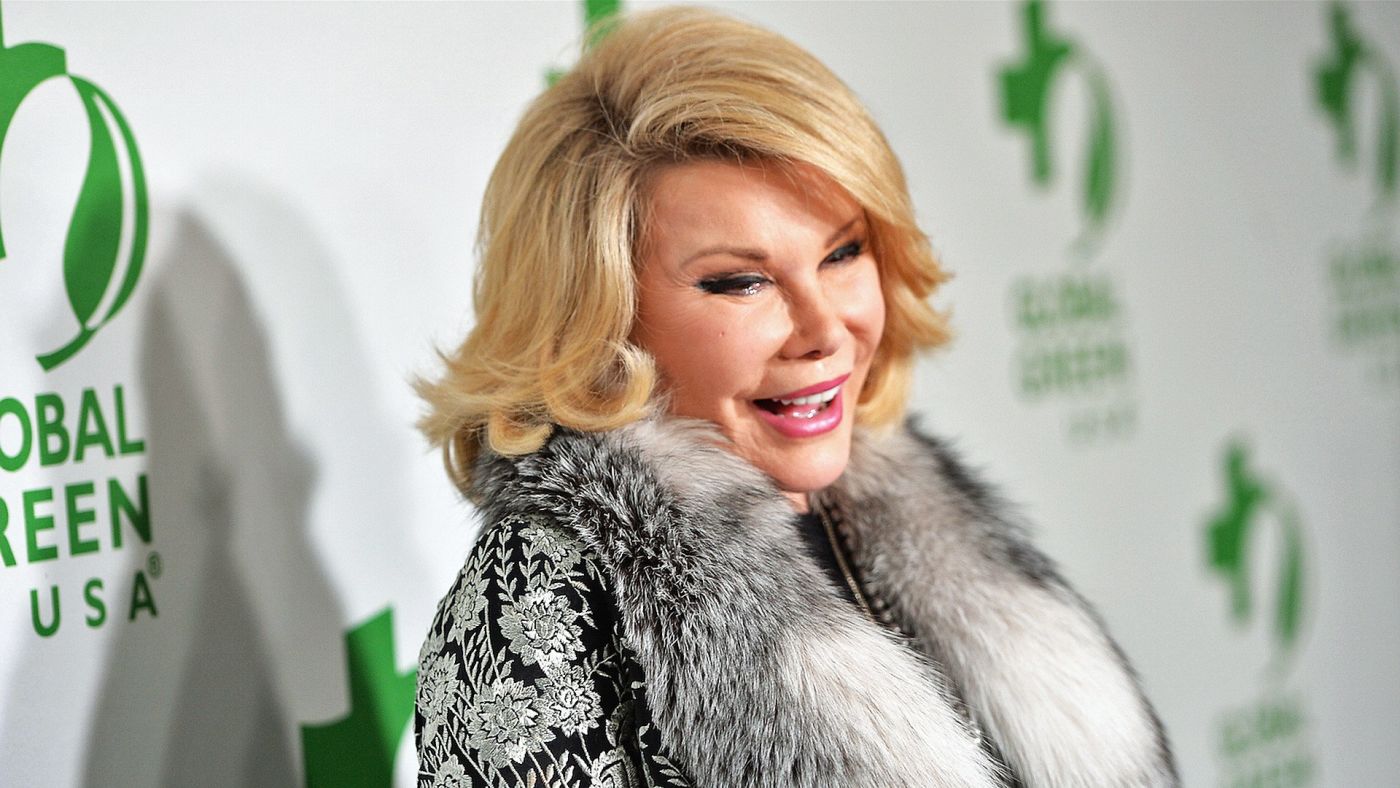 JOAN RIVERS: STILL TALKING
---
Joan Rivers died in 2014, at age 81 after a complication with a procedure on her vocal cords. A comedy icon, she was known for her straight and hilarious talk, not to mention her savage observations. She once declared "At my funeral, I want Meryl Streep crying in five different accents."
She liked to play the stereotypical ditzy blonde and was widely respected for her sense of humor, her work ethic, and for being a smart businesswoman. Her estate was worth $150 million when she passed and when it came to planning her estate, Rivers treated the matter very seriously.
Joan Rivers' last will and testament was signed on November 16, 2011. It was a thorough and well-crafted document, naming a living trust as her beneficiary. Her full legal name was Joan R. Rosenberg. The Rosenberg Family Trust was signed on the same day as the will and instructed that all of her estate assets were to be transferred to that trust. This trust had been changed many times from when it was originally created, this being the eleventh amendment of the original.
The specifics of her estate plan were kept confidential due to the fact a trust had been used. However, the New York media still reported on how much money she supposedly had, and who was to receive it. The New York Post reported that she spread the assets between her daughter, Melissa, grandson, Cooper, and several others who were close to her as well as several charities. She also made sure that her beloved dogs were taken care of.
The reality is that Rivers' will named only one beneficiary. Her trust. The trust then controlled who would receive what assets. No specific beneficiaries of the trust were named, other than her daughter. However, it does list her family members and her executors, with two alternates named. Melissa was given the most authority as one of the co-executors, Joan Rivers named her interior designer and her manager to run the estate.
The will was filed with several court forms, as is required by New York probate law. This document listed Joan's distributees so they could be notified of the filing and be part of the probate process. Any assets that were passed into the trust during her life would not have to pass through the probate process.
Joan Rivers knew the best possible way she could protect her wishes, and her and her loved ones' privacy, was through the use of a private trust. Though most of us do not have her fame or wealth, we can follow her example in keeping our estate planning documents up to date and take the use of a trust to protect and provide for our loved ones into consideration when creating/updating our plan.
If you have any questions about family trusts, contact DuPont and Blumenstiel today or visit the website to learn more about our estate planning services.