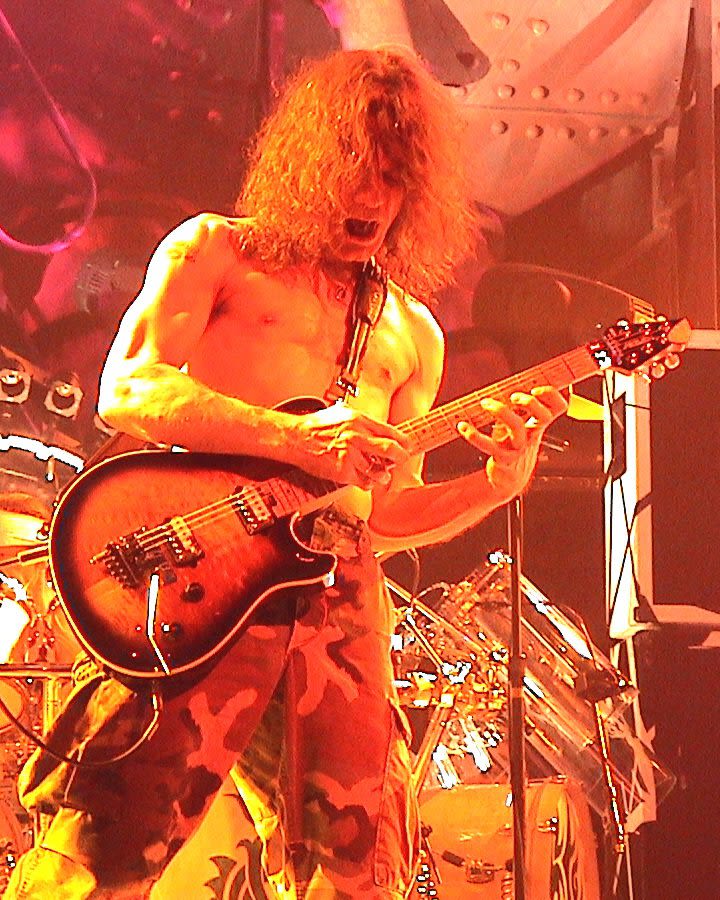 EDDIE VAN HALEN: RUNNING WITH THE DEVIL
---
It has been a year since the news broke that Eddie Van Halen died from cancer at the age of 65. Great sadness surrounded the passing of the iconic guitarist, with his family and fellow musicians sharing their favorite memories of Eddie and covering Van Halen songs in tribute to a life cut short.
Eddie Van Halen had been the co-founder and world-renowned guitarist of rock band Van Halen, formed with his brother Alex in the early '70s. Known for Eddie's epic guitar solos, Van Halen released 12 studio albums. They earned the title of being one of the best-selling bands of all time by selling more than 80 million records worldwide. Eddie is considered to be one of the greatest guitarists rock music has ever produced. He is also credited with popularizing the tapping guitar solo technique, and the creation of the "Frankenstrat" - a guitar he built himself, from other guitars, that is now an iconic instrument.
The guitar legend had a net worth of $100 million at the time of his death in 2020. Besides his career earnings, he also owned several properties around L.A, including the famous 5150 Studios attached to his home, where every Van Halen album since 1984 had been recorded. To date, little is known is about Eddie Van Halen's last will and testament.
Eddie had one son, Wolfgang, in 1991 with ex-wife Valerie Bertinelli, whom he had divorced in 2007. In 2009 he married Janie Liszewski but maintained a close relationship with Valerie, who attended the wedding ceremony.
There are some estate planning issues to consider, where divorce, children, and remarriage are concerned. All of this would impact the structure of the estate plan. For instance, the terms of the divorce and the decisions made regarding property ownership may have an impact on how assets will be distributed. In Eddie Van Halens situation there is also the fact that his only son also worked for him, following in his footsteps, playing guitar, and touring with Van Halen. This would further impact how the estate plan was structured.
Given the size of the estate and the assets involved, as well as the lack of public information available, it is thought that Van Halen used a trust to facilitate the easy transfer of property and assets to his beneficiaries.
Most likely, the estate was divided among remaining family members. Since they maintained a close friendship, there's also a chance that his ex-wife Valerie may also have been a beneficiary. Wolfgang has been quoted as saying he was recording music in the 5150 Studio. "Where we're sitting right now, this is where I'm gonna be recording all the music I will for the rest of my life," so this may indicate him as the main beneficiary of the estate.
Celebrity or not, everyone should have an estate plan in place should the unexpected happen, especially these days. Not only will you give yourself peace of mind, but you will also ensure your family is provided for and that your assets are distributed as you would wish, making your passing easier on your loved ones.
You can schedule a consultation with our experienced estate planning attorneys to discuss your estate and trust planning options.