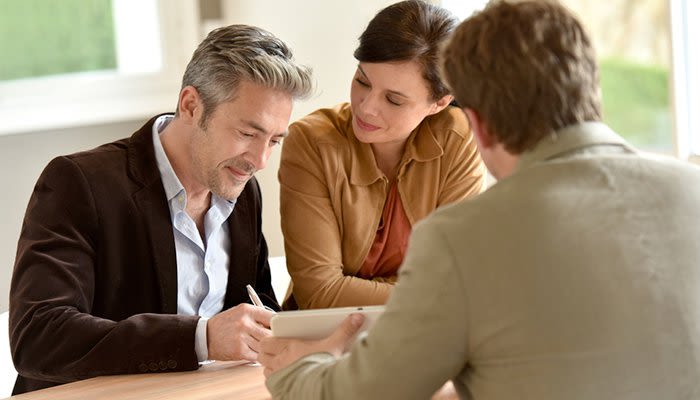 DRAFT A RETIREMENT WISH LIST FOR YOUR FINANCIAL ADVISER
---
Before your first visit, most financial professionals will ask you to pull together a lot of paperwork. They'll want to see tax returns, retirement account statements, Social Security benefit statements and so on. But it's just as important -- maybe more important when meeting with a retirement specialist -- that you gather your thoughts before you go.
A good adviser will want to learn all about you: what you want to accomplish in retirement, what kind of lifestyle you hope to have and what you worry about most. You might think the answers are top of mind -- after all, you've probably been thinking about this for a decade or more. But you'd be surprised at how many people go blank when their adviser stops talking about his experience and abilities and says, "Now, let's chat about you."
When we put together a comprehensive retirement plan for our clients, the starting place is always with your retirement wish list. So get out a notepad or laptop, and start now! Ask yourself:
In a perfect world, when will I retire? Do you like your job? Do you have health issues? Do you need more time to save money? Make sure you and your spouse are on the same page, so you're working toward the goal together.
What are my short-, mid- and long-term financial goals? Surveys tell us the No. 1 worry of today's retirees is that they'll run out of money, so we know they're preparing for a long haul. But what about the first years of retirement? Think about how much income you'll need at each stage of your life. What are my needs, wants and wishes? Be clear on the differences between what you need to have and what you'd like to have so you know from the start what is most important to you.
Where will I retire? Do you want to stay in the same town you're in now, or are you ready for a change - a move to a mountain cabin or someplace warm? Will you want to downsize, or will you try to age in place? If I had all the money I would ever need, how would I spend my time? Having a clear plan for how you'll fill your days is crucial to your mental and physical health. All those hours you used to spend working will now be free for other activities. Do you have hobbies? Will you volunteer? Some of our clients can't believe how busy they are in retirement. Others have nothing but idle time on their hands; they're bored and miserable.
How much money does it cost to live today? Some people have never made a budget, but in retirement planning, it's a must. If you plan to maintain a lifestyle similar to the one you have while working, you have to consider inflation, taxes and health care costs. What about health care? What would happen to your financial picture if you got sick for an extended period? What would happen to your spouse's financial well-being? Do you have a plan for how you'll pay for long-term care? Will my wishes be carried out in the event of disability or death? Do you and your spouse have a will, durable powers of attorney and a living trust, and are all those documents current?
These answers are crucial to understanding your desired lifestyle, and whether you'll be financially, physically and emotionally ready for retirement -- so take the time to consider each one. Make that first meeting with your adviser as meaningful as possible, and be sure you come prepared.