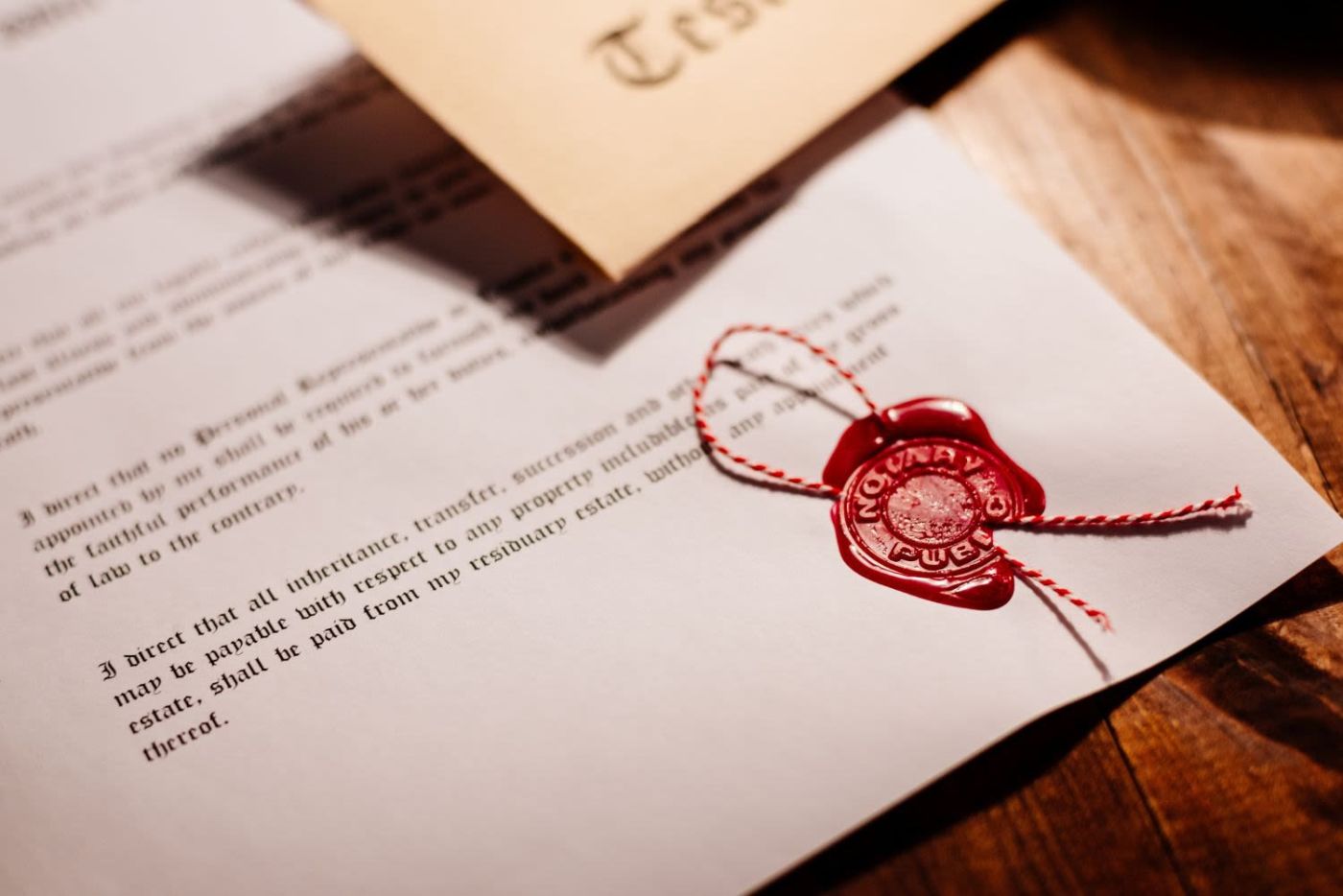 DRAFTING YOUR OWN WILL
---
Drafting your own will is a relatively simple process if your assets and bequests are also straightforward. As long as you comply with the Ohio laws, your will is likely to stand up in a court of law and be executed according to your wishes. You can easily draft your own will through one of two methods: type it yourself on a computer or typewriter, or create one through an online program. Although handwritten wills are permitted, creating a formal, typed document is less likely to cause trouble.
Introduction
Start by clearly labeling the document "Last Will and Testament." Next, write the introduction to the will. State your full name and address, and testify that you are over the age of 18, are of sound mind and are not making the will under duress. Then write that this is your last will and testament and that it revokes any previously made document. You may want to include your social security number and birth date for clarity.
Executor
Select an executor. An executor is a person who carries out the directions of your will. Most married people name their spouse as the executor; however, it is also common to name a capable friend. Talk to this person about his/her willingness to take on this responsibility beforehand. Also, choose an alternate executor in the event that your first choice is unwilling or unable to perform this duty upon your death.
Heirs
Name your heirs. Your spouse, life partner, and children are most often the primary beneficiaries, but, also you may want to make provisions for other persons. Be sure to clearly identify these persons so that there is no ambiguity as to their identities. Also, note that in most states the spouse has a legal right to inherit. In Ohio, if you exclude a spouse in your will, your spouse is still eligible to receive a portion of your estate under the elective share.
Guardian
Select a guardian for any minor or dependent children. If your children are of an age where they still require guardianship and have no other natural parent to take care of them, choose a person to take care of your children until they reach the age of majority. Be sure to discuss this responsibility with the person that you would like to name, as this is a weighty commitment that could last for many years. If you do not choose a guardian, the court will appoint one for you.
Assets
Assess and divide your property. List your assets, including real estate, bank accounts, retirement accounts, stocks, bonds and tangible assets, then assign your heirs a percentage of your total assets. For example, your wife is to receive 50 percent of your assets, while both your children will receive 25 percent each. You can also make individual bequests of specific pieces of property or cash amounts to individuals other than your named heirs. Note that assets that already have a designated beneficiary or are jointly-owned are not considered part of your estate and their distribution is not controlled by the will.
Signature
Sign the will. If you have created a will through an online program, have the document sent to you before signing sign it. Some states require that your signature be notarized, meaning signed in the presence of a public notary and stamped with the notary's seal. In Ohio, your last will does not need to be notarized.
Witnesses
Ask witnesses to sign the will. Ohio State requires at least two witnesses to sign the will. The witnesses must not be named beneficiaries in the will. Take care to carefully follow the laws of your state with regard to witnesses, as a mistake can invalidate your entire will. The individuals should have seen the testator sign the will or heard him acknowledge the signature.
What A Will Won't Do
Wills provide excellent ways to address many people's estate planning needs, but they can't do it all. Here are some things you shouldn't expect to accomplish in your will:
Leaving certain types of property

A property you hold in joint tenancy

A property you've transferred to a living trust

Proceeds of a life insurance policy for which you've named a beneficiary

Money in a pension plan (IRA, 401(k), or other) for which you've named a beneficiary

Property held in beneficiary (transfer-on-death or TOD) form. This may include stocks, bonds, real estate and vehicles.

Money in a payable-on-death bank account

Leaving funeral instructions

Reducing tax rates

Avoiding probate

Putting conditions on gifts

Leaving money for illegal purposes

Arranging for special care needs

Leaving money to pets
Estate Planning with a Lawyer
If you decide that your situation is too complicated to write your own will, or if you would just rather have a professional do it, then you'll need an estate planning lawyer. But hiring a lawyer doesn't mean you need to hand over the entire process or spend an outrageous amount of money. Instead, you can educate yourself about the law. Doing so will save you money because you will need less time with the attorney and increase the likelihood that the attorney will draft a document that reflects your wishes.
► To learn more click here to download "A Consumer's Guide to Estate Planning in Ohio"