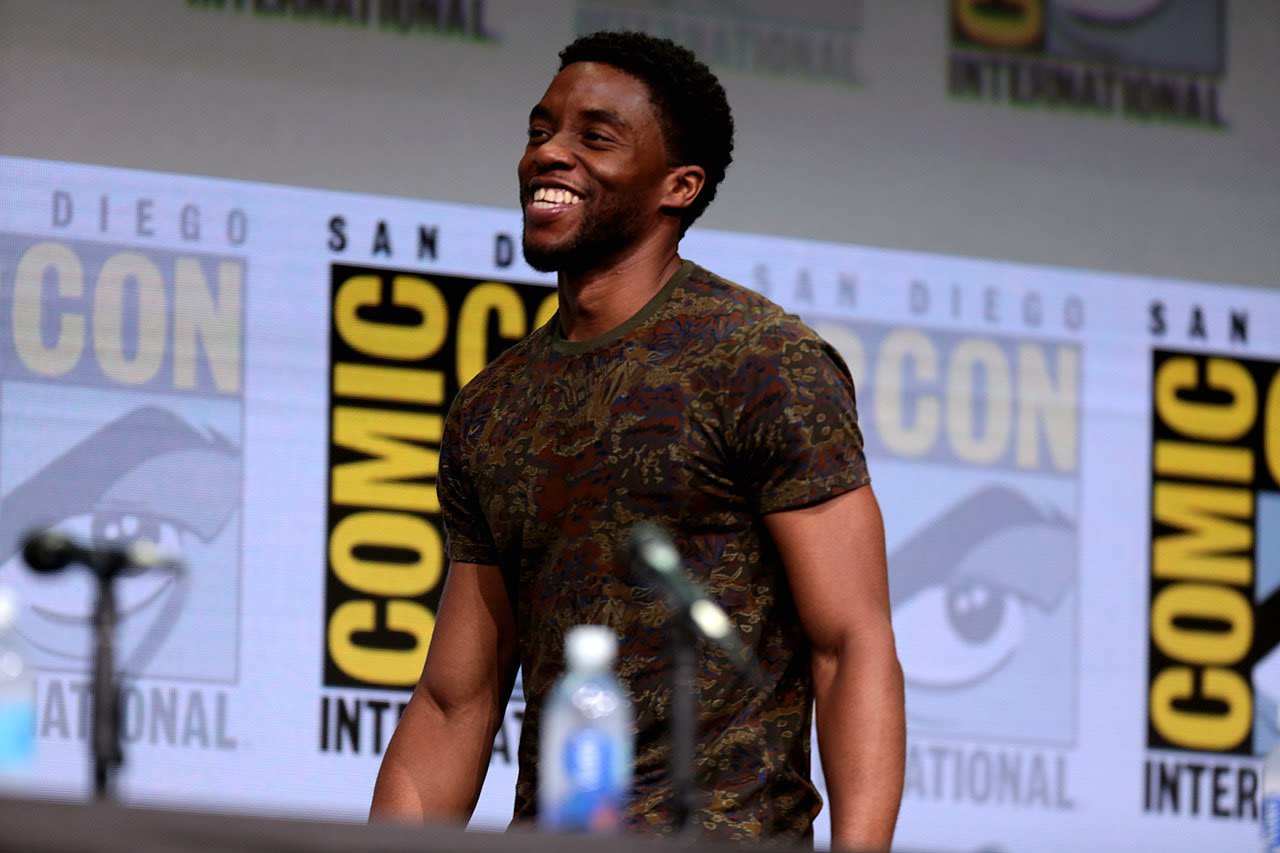 CHADWICK BOSEMAN: WAKANDA FOREVER
---
On August 28th, 2020, we were met with the sad news that the young actor, Chadwick Boseman, had passed away after a four-year battle with colon cancer, at the age of 43. He had kept his cancer battle personal and his loss shocked Hollywood.
Boseman had become a household name thanks to his starring roles as "Black Panther" in the Marvel Cinematic Universe movies. 2018's "The Black Panther" was one of Marvel's most successful movies, earning $1.3 Billion at the box office and a nomination for the Best Picture Oscar. It was also lauded as a landmark moment for representation, with a primarily black cast. As the first black actor to headline an MCU film, Boseman was named in the 2018 Time 100.
He was survived by his wife, Taylor Simone Ledward, and his parents, Leroy and Carolyn Boseman. His wife submitted papers asking to be named administrator with limited authority over the estate. Under Californian intestate succession rules, his surviving spouse is entitled to inherit his estate, and she also has priority to serve as his estate's administrator. Boseman's parents were the only other family members listed on the documents filed by Ledward.
According to the website "Celebrity Net Worth" and other sources, Boseman's total estate was worth an estimated $12 million at the time of his death. Surprisingly, Chadwick didn't have a last will and testament so his assets were subject to probate. Based on court documents, the value of Boseman's estate subject to probate is $938,500. This would suggest that the bulk of Boseman's assets passed through private trusts, so chances are he had some extensive estate planning in place before he died. His non-probate assets would include assets such as life insurance, 401ks, and other retirement accounts.
By placing the bulk of his assets into a trust, upon his death, those assets would immediately transfer to whomever Boseman named as beneficiaries without the need for court intervention.
Creating an estate plan is not only for the wealthy. Many people procrastinate because they think that they don't have enough assets, or that their assets will automatically pass to their next of kin.
The Law Offices of DuPont and Blumenstiel specialize in creating estate plans as well as properly funded trusts that are specific to your needs and goals. You can schedule a free consultation with our experienced estate planning attorneys today to discuss your estate and trust planning options.