Estate Planning & Probate Attorney in Dublin, Ohio
Sometimes, things work out just as we hoped — although oftentimes in ways we do not expect. At Dupont & Blumenstiel, LLC, we help our clients plan for life's unexpected events. Through fully customizable estate plans, — including wills, trusts, and powers of attorney — we can help you set up beneficiaries and ensure a smooth transition of assets after your death. When you choose to work with our experienced legal team, we will provide you with peace of mind knowing your assets are protected and your loved ones are taken care of. Begin planning for your future today. Call our office located in Dublin, Ohio to schedule a case consultation.
GREGORY S. DUPONT
ATTORNEY AT LAW
Gregory Dupont has been helping clients safeguard their assets through personalized estate planning and probate solutions for nearly 30 years. His dedication to his clients along with his extensive legal knowledge has allowed him to help countless individuals secure their future and find peace of mind knowing that the transition of their assets will be overseen by someone they trust. With his skilled legal counsel, he can help you create strategic estate planning solutions, minimize your loved one's tax burden, and draft wills and trusts that ensure your loved ones are well taken care of long after you have passed. Reach out today to learn more about how Gregory can help you.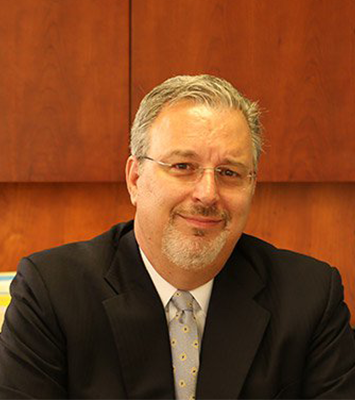 BRADEN A. BLUMENSTIEL
ATTORNEY AT LAW
Braden Blumenstiel never expected to become an attorney, but after watching his own father serve his community as a lawyer, he saw firsthand the positive impact he could have on those in need. Braden decided to take a risk and leave his Ph.D. program to attend law school, and after serving clients for more than a decade, he hasn't looked back. By combining his psychology background and his legal expertise, Braden has helped many families navigate the complexities of probate and estate planning to find strategic solutions. He has seen personally how a probate case in the hands of the wrong attorney can lead to fractured family relationships and lifelong emotional scars. That is why today Braden leads with a mediation mindset in all of his probate cases. Call today for a consultation.
Plan for The Future & Protect Your Family
With Our Estate Planning & Probate Services
When we speak to our clients many of them have specific wishes they want to be carried out after their passing, but few have taken any action or many more don't even know where to start. Our team of probate and estate planning attorneys can help you create a solid plan for life's unexpected events. With a personalized estate plan in place, you can protect your legacy and ensure your loved ones are well taken care of. Furthermore, if the time comes, we can provide representation in all probate matters, providing your loved ones with reliable legal guidance and support. Let our team at Dupont & Blumenstiel, LLC help you take the next step. Call today to schedule a consultation.
Key Components to Estate Plans & Probate
Will

A will is a legal document that records your wishes regarding the care of any minor children, as well as the distribution of any assets and properties in the case of your death.
Powers of Attorney

Powers of attorney are written authorizations that appoint a loved one with the authority to act on your behalf in financial and medical affairs so they can make healthcare and financial decisions.
Trust

The core intent of a trust is to minimize estate taxes and assign a trustee to hold assets on behalf of your beneficiaries. We offer guidance for a variety of different trust options, and can help you determine which option is right for you.
It's Never Too Late to Plan for Your Future
When Is Probate Necessary?
In Ohio, probate is often required, regardless of whether or not the deceased had a valid will. If the decedent left a will, the property will be transferred to the living beneficiary. If an individual dies without a will, the law will dictate how assets are distributed.
When Should I Get
an Estate Plan?
You can never be too old or too young to begin planning for the future, but you could be too late — if you have minor children, assets you wish to be passed down, or want to reduce your estate's tax burden, it is critical that you have an estate plan in place.
Do I Need an
Estate Attorney?
Due to the legalities of trusts and wills, it is important that you have a legal advocate who is knowledgeable in estate planning. At Dupont & Blumenstiel, LLC, we can help you create solid estate documents that ensure and protect your family's future.
Estate Planning & Probate Attorney in Dublin, Ohio
If you are ready to take the first step toward creating an estate plan, or you have questions about the process, call our office to schedule a consultation. With over 40 years of combined legal experience, our team has been helping clients from Dublin, Ohio, secure their legacy and provide for their loved ones long after they are gone. Making decisions about your future can be difficult, but at Dupont & Blumenstiel, LLC, our attorneys make the process simple and straightforward, so you can rest easy knowing your affairs are handled. Reach out today to learn more!